A clock from Napoleons time?
by Pat
(Victoria, BC)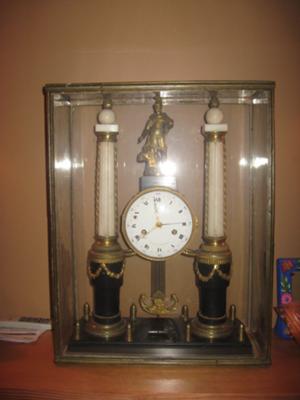 Antique Clock
My understanding from family members is that this clock was given to my Great, Great, Great (?) Uncle from one of the last Napoleons for legal work done.


I was hoping someone could give me some information on this clock so I could further research it. It keeps almost perfect time (the last time it was wound a few years ago) and wow is it loud!
Thanks, Pat
Return to Your Favorite Clock Picture.