A chiming Mantel Clock
by Melanie
(Canada)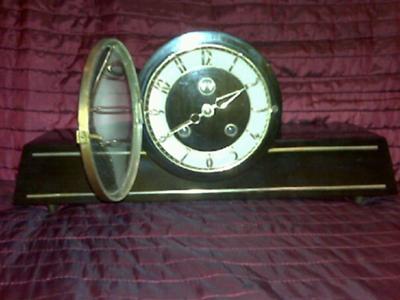 Chiming Mantel Clock
I bought this clock for $5.00 at a garage sale and when I got it home, I discovered a key taped inside to wind it up and the date 1867 stamped twice inside it.


One says 21 Jan 1867 and the other says 06 April 1867 and there is a number stamped onto the metal backing of the inside, the only other identifying mark is a W inside a circle at the top on the front and stamped next to the numbers on the inside back.
I have been trying to find the emblem online but have not had any luck if someone could tell me a bit about this clock like who made it, value, etc., that would be great.
Thanks
Melanie
Return to Identify Your Antique Clock.