4th generation Pennsylvania tall clock
by Jeff
(Vermilion, Ohio)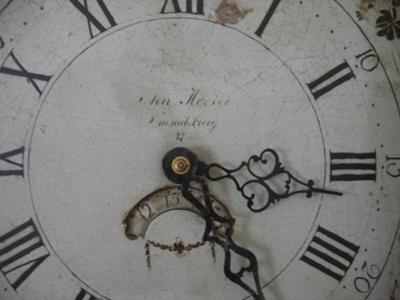 Tall clock's dial
My father tells me that this clock was in his mothers family, but I can't even figure out who made it.


The paperwork inside the door says "Chirstian Eby", but whats left on the face says something else.
Any help might keep this out of the wood burner.
Return to Identify Your Antique Clock.