1804 Grandfather Clock
by Eddie
(Lindale, Tx)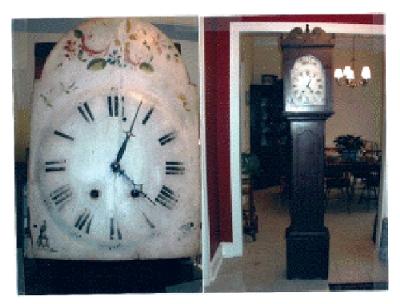 17th Century Tall Clock
My Grandfather clock stands 7ft 7in tall. The case finish appears to be cherry, the wood may be cherry also.


The dial is painted wood and the movement is wood and brass. On the left inside panel, it is signed and dated with the same stain as the case finish."-WEBSTER--LITTLE FALLS 1804".
I've searched the web for Webster, with no luck.
I hope someone can help me identify this great grandfather clock.