$12.00 mantel clock
by Thomas
(Arkansas)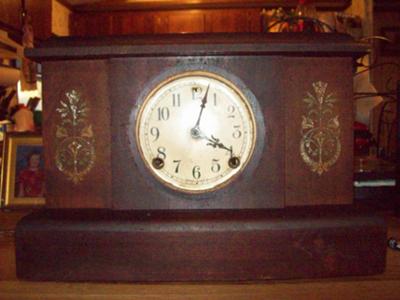 Mantel clock
Found this for $12.00 there is no name on it anywhere no stamps inside penciled on the inside cover 12-10-18 and the letters k r m I think it may be a Sessions but not sure. It gongs on a coil on the hour and a bell on the half. If anyone knows what kind of clock I have I would appreciate it.
Click here to read or post comments
Return to Identify Your Antique Clock.